London Black
customers are viewing this product
Customer Reviews
Write a Review
Ask a Question
07/09/2020
Louis B.
United States
great shoe, attractive and well made.
Five stars in every way. Excellent product and customer service. Recommend without hesitation.
07/08/2020
Janet S.
United States
Unprofessional Customer Service
TERRIBLE! I printed and attached the return label provided by Kizik. I was returning 4 pairs of shoes. My husband, who had Parkinson's Disease (hence the reason I bought them) could not get his foot into the shoes. I brought the box to the US Post Office and was told that the box was too large and heavy for the label supplied. They guaranteed to me that the box would be returned to ME if sent as is. Back home with the heavy (21 lbs.) box, I called customer service. Was told that there shouldn't be an issue, they have never had such a problem and was I sure I went to the Post Office? YES!!!!! I am 70 years old, my husband is disabled, and I said that I did not want to bring the "damn box" back to the P.O. and if it were to be returned, I would be livid. The customer service person took exception to my use of the word "damn" and told me that I was being unprofessional. Well, I took the box back to the P.O. , they took it and guess what? Three days later it shows up back at my front door! I called back customer service and I spoke, this time with Terrille, who was lovely. She had a new label made for me with new wt. limit and new dimensions. BTW - next time tell the customer when you switch the label from USPS to UPS. went to P.O. a third time with the heavy and cumbersome box and they sent me to UPS because of thelabel change. Exhausted, but finally done. Please don't ever do this to anyone again. Please believe them when they say the P.O. said there is a problem. If your customer service person doesn't like the use of the word "damn" used under such extenuating circumstances, then they either need more training, or need a new line of work.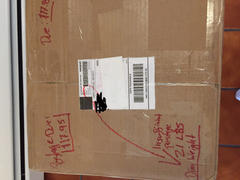 07/05/2020
Dave O.
United States
I love my Kizik shoes!
I bought these shoes because they are easy to put on with an arthritic back. But - they are also the most comfortable shoes I've ever put on. They are lightweight and very, very easy to walk in. 100% satisfaction!
07/03/2020
Priscilla R.
United States
New Shoes
Love 'me. Look classy, fit comfortably. Who could ask for more?
06/26/2020
JENNIFER T.
United States
Best shoes for Dad
We purchased these shoes for my dad, as he has a hard time bending down to tie his shoes anymore. He loves them!! He says they are comfortable, easy on & off, and look sharp. Thanks for a great product! We recommend these shoes.